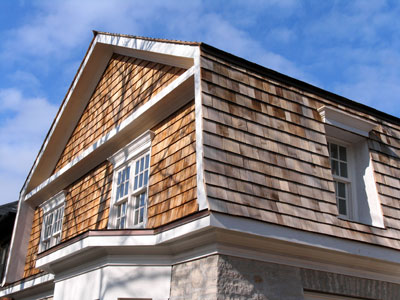 Are you looking to install a new roof on your Missoula property or replace your existing one? Do you want an aesthetically pleasing roof that will stand the test of time? Then you may want to consider a cedar shingle roof. Cedar is a type of wood known for its amazing qualities such as durability, rot resistance, and weather resistance. The rustic look of a cedar shingle roofing system make it are the perfect option for homeowners looking to add extra beauty to their property.
If you are a resident of Missoula, MT, and ready for this type of roof, you can count on our contractors at Kasberg Siding and Remodel. We are a fully licensed and insured home remodeling and home improvement company that is dedicated to safe and high-quality services. We guarantee you a professional, beautiful, and efficient roof that will last for many years.
Benefits of Installing a Cedar Shingle Roof
Cedar roofs offer numerous benefits. One huge benefit of them is their ability to endure extreme weather conditions. Since they're made of cedar, which is known for its durability and resistance to decay, you can expect your roof to remain in quality condition for up to 60 years or even more. The amazing feature of a cedar shingle roofing system is that you can prolong it by replacing worn, warped, or cracked individual shingles with new ones. This will save you money on replacement.
Aside from being durable, cedar shingles are also stylish. They are naturally beautiful and come in a wide variety of textures and colors to choose from. They complement perfectly with any property, including beach houses, country cottages, and modern style homes.
Contact Us For Quality Roofing Services
Whether you want to install a new cedar shingle roof or want to replace your existing one, you can count on Kaserg Siding and Remodel. We take pride in our ability to deliver superior quality roofing services in and around Missoula that stand the test of time.
Give us a call today to schedule a free consultation and get a free quote.